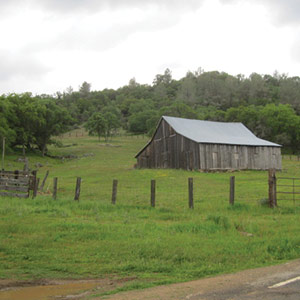 Any home or business owner that is looking to learn more about their property's true value should always place their trust in experienced professionals. Whether you are looking to find out more for development, sales or divorce purposes, our team of experts has always got you covered. Others may simply want to enhance their own knowledge before proceeding. Regardless of your objectives, we are here to help!
Real Estate Appraisal and Consultation Services
When it comes to any future proceedings regarding your home and/or land, it is important to know as much as possible about the true value. Developers often require appraisals before they take any further steps with properties they are considering. Court proceedings may mandate that you find out as much as possible about the true value of the property as well.
As a company that has been handling appraisals and consultations for over two decades now, we are uniquely equipped to assist you. Our team is able to handle a wide range of different needs, including refinancing, foreclosure, historic buildings, FHA inquiries and residential purchases.
Home Appraisal

There is no shortage of reasons to get a home appraisal and we are more than happy to walk you through each of them. We provide an unbiased and independent assessment of what the property is worth, giving clients the chance to proceed with the appropriate data in hand.

If a home is being bought or sold, an appraisal is an absolute must. The bank is not going to lend any money if the home's value is less than the amount of the loan in question. In order to have a better sense of the home's worth, professional assistance is a must.

Land and Lot Appraisal

Land and lot appraisers are able to research any plot of land and offer educated comparisons that are based on other land parcels that have sold in the region. The costs of vacant land or lots can vary greatly, depending on the location. That's why it is important to have experts like ours at your disposal. We will explain all of the factors that influence the land or lot's value.

Utilities, usability, topography, size and location must all be considered. The average buyer is not always aware of certain issues that could crop up, either. The soil quality could be poor, making it difficult to utilize the land for its intended purpose. Is the land or lot the right choice for your home or business? Our team will provide answers to all of your pressing questions and explain aspects that the layperson may not be aware of.
Real Estate Consultation

Our experienced real estate consultants will help you to achieve all of your short and long-term goals. The property assessments that we have to offer are as valuable as they are transparent. If there are hefty costs that the client is not aware of, we provide them with the tips that they need to avoid these types of pitfalls.

We will let you know if the deal is one that you should proceed with or not and we can even help you negotiate better terms on the final sale. Thanks to our local network and helpful tools, you will have access to everything that you need to enjoy a successful sale.
Property Settlement Services
The process of purchasing a new home can be stressful for the buyer. This is where our property settlement services come into play. You are going to want to protect the home from legal issues and/or damages. We are also on hand to assist you with any concerns associated with the home's closing fees.
Our team can handle title searches, title transfers, title insurance and any other concerns that are linked with closing services. We have performed thousands of closings over the past two decades and all you need to do is schedule a consultation so that you can learn more.
Divorce Property Settlements
These types of settlements allow divorced couples to split their property in an equitable manner and we aim to ensure total happiness for each side of the equation. We aim to protect your privacy and give you a greater level of control over the issues that are most important to you.
If you would like to avoid all of the cumbersome court hearings and reach a settlement more quickly, we understand your needs innately. You will save money on your divorce costs and find a greater level of understanding with your ex-spouse.
---
FAQs
1. What is appraisal consulting?
When you give our team the chance to handle your appraisal consulting needs, we will walk you through the act or process of developing the proper analysis to solve the problem at hand. Our opinion provides the proper value, ensuring that you receive the desired results for your assignment.
2. Does a bigger lot increase property value?
This is a common question when it comes to the lot appraisal process. It is important to know whether lot size matters before proceeding. As a general rule of thumb, homes with larger lots tend to have a much higher property value than homes on smaller lots in the same area. The location of the lot is also meaningful, as some homeowners prioritize a larger front lawn, while others prefer more space in the back.
Lot size and square footage must also be considered, as well as traffic patterns. Busy highways are never going to be as appealing as quieter residential lots. Is the additional square footage actually usable? The answer to this question goes a long way toward determining property value.
3. What are settlement services in mortgage?
These services are defined as any service that has been provided in connection with a prospective or actual settlement, including mortgage loan and mortgage brokering services.
Need Real Estate Appraisal and Consultation Services in Sonora, CA?
If you find yourself in need of real estate appraisal and consultation services in Sonora, CA, you have come to the right place. Be sure to contact our experienced team of professionals, so that we can walk you through each and every step of your chosen process. With our expertise at your disposal, it has never been easier to avoid all of the usual pitfalls.